Led Driver

Every LED luminaire needs an LED driver to power it. There are two different types of device: internal drivers and external drivers.
Internal drivers for LED bulbs
Internal drivers are usually found in domestic light bulbs. These are standard incandescent and CFL bulb replacements with screw-in or plug-in functionality.
External drivers for outdoor lighting
External drivers are typically used for commercial lighting purposes. This can be anywhere from area lighting to warehouse lighting to street lighting. In most cases it is much cheaper to replace the external driver than to replace the entire LED luminaire. For lighting installations, please see our retrofit guide.
Replacing your external driverWhen should I replace my external driver?
It is not surprising that external drivers can fail, but you should consider the benefits of simply replacing your external driver before replacing your entire LED luminaire. Very often, drivers will fail due to exposure to high temperatures.These high internal temperatures can shorten the life of the driver and cause the LED bulb to stop working. By simply replacing the old driver with a new one, you can save time and money!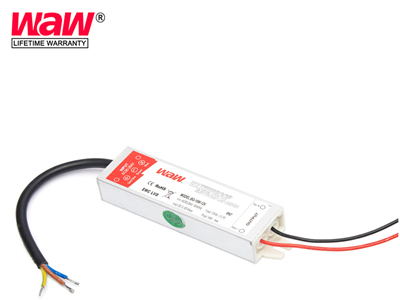 Led Driver
How do these high temperatures occur?
The temperature inside the LED driver is directly related to the external temperature of the driver. High temperatures occur when the electrolytic capacitors inside the driver start to overheat.
These capacitors have gel inside them which gradually evaporates over time. When exposed to higher temperatures, the gel will evaporate more quickly and cause the driver to stop operating unexpectedly. The LED driver will indicate its hottest point on the label, called the TC point.
This point is used to mark the maximum operating temperature of the driver. This is why LED drivers with a high TC point can withstand higher temperatures and therefore have a higher life expectancy. If your LED bulb stops working unexpectedly, it may mean that it is time to replace the external driver.
What external LED driver do I need?
There are three types of external LED drivers, constant current, constant voltage and AC LED drivers. When replacing an old driver, you must ensure that the input/output requirements are perfectly matched to your LED lamp. LEDs cannot be used with conventional transformers such as low-voltage halogen or incandescent bulbs. As they operate at low voltages, a special device that can detect low voltages is required.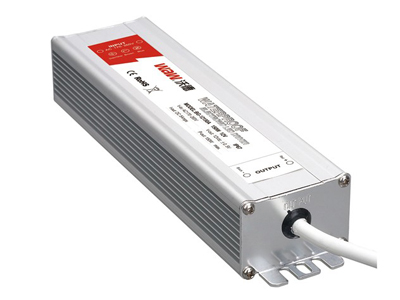 Led Driver
Constant-current external driversConstant-current drivers
A constant current external driver will supply the LED with a fixed output current and a range of variable output voltages. A particular LED bulb will indicate a specific current in amps and will have various voltages which will vary depending on the wattage of the bulb. These specifications can be found in the data sheet for the external driver.
Constant Voltage External DriverConstant Voltage Driver
The constant voltage external driver will supply the LED with a fixed output voltage and maximum output current. In this particular LED bulb, the maximum current is already regulated within the lamp and the voltage will be fixed at 12V DC or 240V DC. these specifications can be found in the data sheet for the external driver.
A/C LED driverAir-conditioning LED driver
The A/C LED driver is used in conjunction with a lamp that already contains an internal driver. The internal driver converts the current from A/C to DC. The A/C LED driver simply detects the voltage of the LED bulb and converts the current to meet the power requirements of the particular lighting device. These LED drivers are typically used in LED MR16 bulbs, but they can be used with any 12-24V A/C LED bulb.
Find a professional

LED driver

supplier
YUEQING WODE ELECTRICAL CO., LTD is a high-tech specialized manufacturer in China,our product lines include single output, Dual output ,Triple output and quad output switching power supply,
Din rail power supply, miniature power supply, rainproof power supply, LED driver and waterproof LED driver, They are widely use in LED lighting, CCTV, medical equipment, communication, monitors,
and office automation fields. These are well received by the customer all over the world.
Wode got the quality system certificated of CE LVD EMC ROHS for switching power supply and waterproof degree IP68 for LED driver.
Let us help you find the best LED driver for your project. When you contact us, please provide your detailed requirements. That will help us give you a valid quotation.